Update NK en WK Blindproeven
Op 26 mei vindt het CONCOURS LE VIN EN DIRECT plaats, het NK Blindproeven, de selectie van het team dat Nederland zal vertegenwoordigen op het WK in Frankrijk. Een update...
De voorbereidingen voor het CONCOURS LE VIN EN DIRECT, het NK Blindproeven 2019 zijn in volle gang.
De wijnen zijn geselecteerd en de eerste flessen al binnen. Zoals altijd, wordt gestreefd naar wijnen met de typiciteit van de druif en/of de appellatie, waarbij een kleine "twist" niet is uitgesloten.
De organisatie benadrukt dat het niet is uitgesloten, maar zeker geen opzet of garantie is dat wijnen van partners die het evenement ondersteunen (zoals premium partner LE VIN EN DIRECT of African Wines) zijn opgenomen in de selectie voor de wedstrijd. Hun wijnen zijn primair bedoeld voor de (lopende) proeverij na de wedstrijd.   
Het aantal inschrijvingen is aanzienlijk en inmiddels staat vast dat er meer teams meedoen dan in 2018, terwijl er nog ingeschreven kan worden tot 1 mei a.s. Onder de deelnemers niet alleen de titelverdedigers, maar ook allerlei bekende en nieuwe teams die de sportieve strijd graag aangaan. Diverse teams hebben zich al voorgesteld op deze en andere sites en voor de komende weken rekenen we op nog meer introducties en foto's.

Met gepaste trots mag Nijhuis Consultancy & Services ook de partnerschap met EARTH Water/Concepts   aankondigen. Zij zullen tijdens het CONCOURS LE VIN EN DIRECT, het NK Blindproeven 2019 water verzorgen tijdens de wedstrijd en de proeverij erna.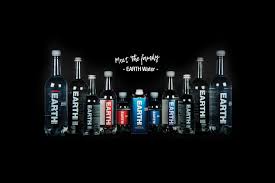 Nieuws uit Frankrijk
Van Philippe de Cantenac, die het WK namens La Revue du vin de France organiseert, ontvangen we regelmatig updates.
Update maart 2019

Italy in the starting blocks
Under the direction of Céline Caffot, the selections to form the Italian team will take place in May. We will know the names of the 4 Italians members at the beginning of June.
Sweden is getting ready
Great preparation work for our Swedish friends. In fact, the qualifying events took place in no less than 110 cities in January and February. On March 23, the  regional selections took place in 19 cities. The final selection will be made in May. We can count on our Swedish competitors to present the best team possible and try to regain the trophy acquired in 2017.
Finns are ready
The Finnish team led by Erkki Piitulainen will be known at the end of March. Several of its members should participate in the Master's Europe in Namur to train.
The French, Belgians and Luxembourgers on their way to the grand final
It is June 22nd that will be held the big final of the French Tasting Championship at Vieux Château Gaubert (Graves). At the end of this final which will bring together the best  French, Belgians and  Luxembourgeois tasters  will then be known the compositions of the teams that will represent these three countries on October 12 at Château de Chambord.
China: selections across the country
This year again, the selection of the team that will have the honor of representing China during this edition will take place during a long journey through different provinces. These multiple events organized by Leboucq Savvy are a great success in the middle Empire.
The communication of our event will be provided by the agency Pain vin company
The Parisian agency Pain Vin Company, headed by Alexandre Lazareff, will be responsible for ensuring the communication of our event. In partnership with the Château de Chambord team.
Update februari 2019
Château de Chambord
After Bordeaux, Champagne, Châteauneuf-du-pape, Provence, Burgundy and Languedoc, La Loire will be in the spotlight next October. Château de Chambord and Henry Marionnet will host the 7th edition of the World blind Tasting Championship on October 11 and 12 2019.
A new logo for the world championship
The new official logo of the world championship (in two formats) is available to be included on your documents, flags, jerseys etc …
New teams
Our Portuguese friends absent in 2018 should join the 2019 championship following the selection test held in February.
Inquiries have come from Romania where Winelover Romania Association will organize a selection test.
Kazakhstan already has its team and will join the group. Let's welcome them.
The Netherlands is in internal competition. On Sunday, May 26, the Dutch Championship, organized by Fred Nijhuis, will determine the team that will have the honor to represent its country.
Other qualifications
The internal competition at Tawain will take place in May, June and August.
The France championship will give its verdict on June 22nd. We will also know the names of the teams from Belgium and Luxembourg on that day.
A new partner!
Welcome to a new partner in the partners pool of our event ! The Syndicat des vignerons of Châteauneuf-du-pape, led by its charismatic director, Michel Blanc; welcome to this new partner who joins a group now composed of Wine & co.com, Champagne Ayala, Valade and Transandine, The Boisset House, Ogier and Laroche, Tain Winery, Speigelau, Domaine de Chambord and Henry Marionnet.
Dinners
As usual, the festivities will begin with a big dinner together on Friday, October 11th. Each participant brings a bottle of wine from his country to share with other participants. Reservations only on weezevent. I will give you the link in due course.
The Saturday evening gala dinner will take place at Chambord Castle, with reservations also by weezevent.
Room reservations
For teams that are already assured to be present, you can start booking your hotel rooms or lodgings near the castle.
The Domaine de Chambord offers cottages whose conditions you will find.
There is also a hotel opposite the Castle, the Relais de Chambord
Other hotels are not so far from the Castle, like the Prieuré de Boulogne
The Bel Air hôtel where the dinner on Friday evening should take place. (see contact details)
And three cottages in the Domaine of Chambord
For all your bookings, specify that you are coming for the World Championship.
ACCOMMODATIONS
Manoir Bel Air
HOTEL – RESTAURANT ** NN 41500 SAINT-DYE-SUR-LOIRE. Rooms: 128 euros for 2.
Telephone: 02.54.81.60.10 – Fax: 02.54.81.65>
Website: www.manoirdebelair.com

THE RELAIS DE CHAMBORD
Place St Louis 41 250 Chambord
Rooms from 228 euros
Tel: +33254810101 www.relaisdechambord.com
The Priory of Boulogne
Boulogne Farm 41250 Tour-En-Sologne
Tel: 02 34 52 04 80
Contact@leprieuredeboulogne.com
The Gites du Domaine de Chambord
Located just down the chateau, the cottages **** Cerf and Salamandre offer high quality accommodation in a stylish and cosy ambiance. With a large private garden, each cottage can accommodate up to eight people.
La Gabillière ***
Located at the edge of the forest of Chambord, the cottage *** La Gabillière offers a rare and unique proximity to nature. Surrounded by a private garden, The cottage can accommodate up to six people in a warm and rural ambiance
Weekend price: Cerf / Salamander **** 800 €
The Gabillière *** € 560 €
Booking / Booking: +33 (0) 2 54 50 50 12 gites-chambord@chambord.org